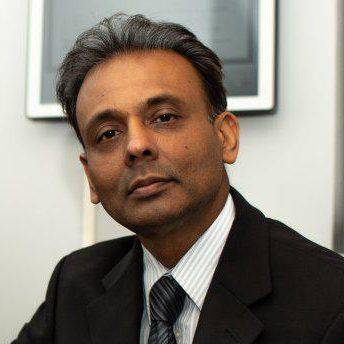 Sundeep Das, MD, FACC is a board-certified cardiologist with more than 30 years of experience treating both cardiac and vascular patients. He has served the St. Louis community at SLHV Cardiology since 1999.
Born in Dehradun, India, Dr. Das earned his medical degree from the University College of Medical Sciences in New Delhi. He completed his internship at St. Joseph's Hospital in Chicago and his residency at the State University of New York. He then went on to complete his fellowship in cardiovascular diseases at Sinai Samaritan Medical Center University of Wisconsin Medical School.
In addition to cardiology, Dr. Das has also received board-certification in internal medicine and interventional cardiology and is a Fellow of the American College of Cardiology.
Dr. Das is licensed in both Missouri and Illinois and is on staff at Christian Hospital, South City Hospital, Progress West Hospital, Barnes-Jewish St. Peters Hospital, Missouri Baptist Medical Center, and St. Luke's Des Peres Hospital, all in Missouri, and Gateway Regional Medical Center in Granite City, Illinois.
He specializes in vascular management of patients with critical limb ischemia, leg wounds (both arterial and venous), and amputation prevention.