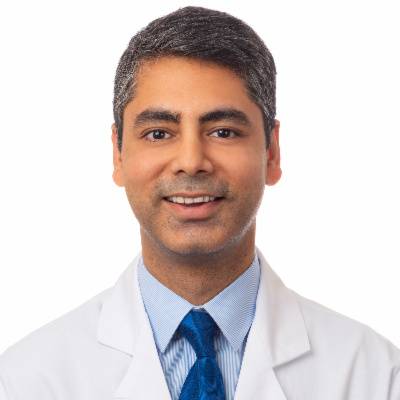 Shariq Shamim, MD, FACC, FSCAI, is board certified in interventional cardiology, cardiovascular disease, and internal medicine.
Born in India, Dr. Shamim earned his medical degree from Armed Forces Medical College in Pune, India, finishing among the top quarter in his class at the top medical school in the country.
Dr. Shamim attended the University of Missouri-Kansas City and there completed his internal medicine residency, followed by fellowships in cardiovascular disease and interventional cardiology at Mid-America Heart Institute.
Dr. Shamim is a Fellow of the American College of Cardiology and a Fellow of the Society for Coronary Angiography and Intervention.  He is licensed in both Missouri and Illinois and is on staff at Christian Hospital, Missouri Baptist Medical Center, St. Luke's Des Peres Hospital, Gateway Regional Medical Center, South City Hospital, Progress West Hospital, and Barnes-Jewish St. Peters Hospital.
Dr. Shamim has special interests in complex coronary interventions including chronic total occlusion (CTO) PCIs, and performs most peripheral interventions including endovascular abdominal aortic aneurysm repair, superficial and deep venous procedures, as well as pulmonary embolism procedures. However, he strongly believes with the right lifestyle and diet changes many cardiovascular issues can be prevented and he actively helps patients achieve optimal preventive cardiovascular health.
Call us today at (314) 741-0911 to schedule an appointment with Dr. Shamim!