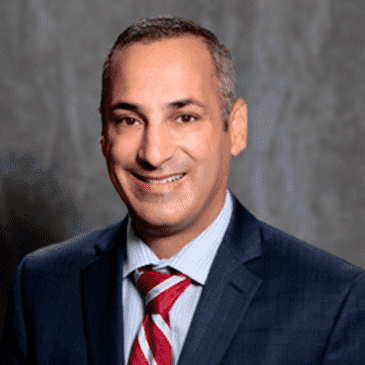 Pradeep Chandra, DO, FACC is a board-certified cardiologist who specializes in general and invasive cardiology.
Dr. Chandra received his undergraduate degree from Saint Louis University and his medical degree from Kansas City University of Medicine and Biosciences. He returned to Saint Louis University for his internship and residency in internal medicine and served as chief resident and clinical instructor at the Department of Internal Medicine. He remained in St. Louis for his fellowship training in cardiology at Saint Louis University Hospital, where he also served as chief fellow.  
Dr. Chandra uses the most advanced diagnostic procedures to help patients manage their heart conditions. His special areas of interest and expertise include preventative cardiology, diagnostic cardiology, and peripheral angiography. Additionally, Dr. Chandra focuses on congestive heart failure and cardiac rhythm monitoring for patients suffering from palpitations, stroke, or syncope.
In addition to cardiology, Dr. Chandra is board-certified in internal medicine and echocardiography. He is a Fellow of the American College of Cardiology.