St. Louis Heart and Vascular Cardiologist Dr. Gil Vardi has been selected as one of "America's Best Physicians" for 2023.
This is the sixth year in a row that Dr. Vardi has been honored with this distinguished award. Selections were made by the National Consumer Advisory Board, an organization that identifies top professionals in their fields.
Dr. Vardi is board-certified in Cardiovascular Diseases and Interventional Cardiology. He is available for his patients in six locations in St. Louis, St. Charles, and Bridgeton, Missouri, and Granite City, Illinois.
Dr. Vardi is a graduate of Sackler's School of Medicine at Tel Aviv University. He served as a medical resident at Maimonides Medical Center in Brooklyn, NY. Dr. Vardi completed his fellowships in Cardiology, Vascular Medicine and Interventional Cardiology at the Bluhm School of Medicine, Northwestern University in Chicago.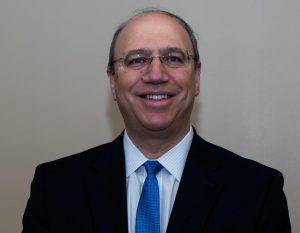 Dr. Vardi is currently a Clinical Assistant Professor of Medicine at Washington University School of Medicine in St. Louis. He is a fellow of the American College of Cardiology, the Society for Cardiac Angiography and Interventions, and the Heart Rhythm Society.
Dr. Vardi specializes in Interventional Cardiology, peripheral vascular interventions, vein diseases and heart failure. Dr. Vardi is very active in clinical research. Multiple research protocols of novel medications and devices are available for his patients.
Call us at 314-741-0911 to make an appointment with Dr. Vardi today!